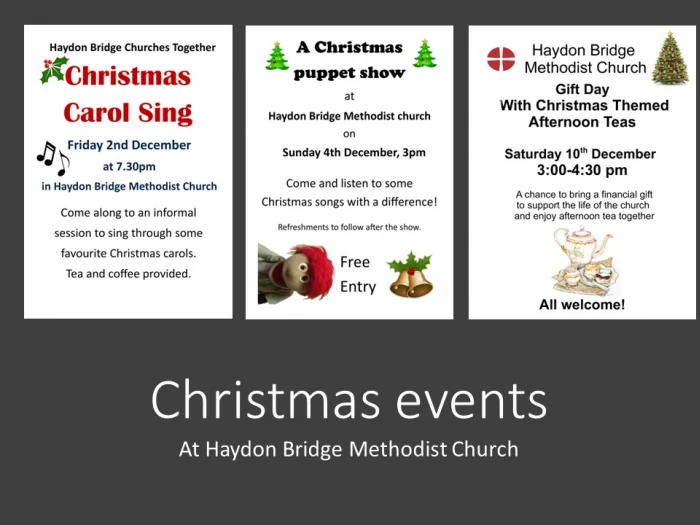 There's a trio of pre-Christmas events events taking place at Haydon Bridge Methodist Church – and everyone is invited!
On Friday 2nd December, a carol sing-a-long will get underway at 7.30pm. Come along, join in or simply sit back and listen. Tea and coffee will be provided.
This will be in preparation for the village's main carol service, at St Cuthbert's Church on Sunday 18th December at 6pm.
On Sunday 4th December, the very talented Bell Family will host their latest puppet show, with various well-known characters performing a variety of Christmas songs. All are welcome to come along, young and old alike will enjoy every minute. Entry is free and refreshments will follow the half hour show.
On Saturday 10th December, from 3pm to 4.30 pm, is an opportunity to give an extra gift to Haydon Bridge Methodist Church as well as enjoying a special afternoon tea.