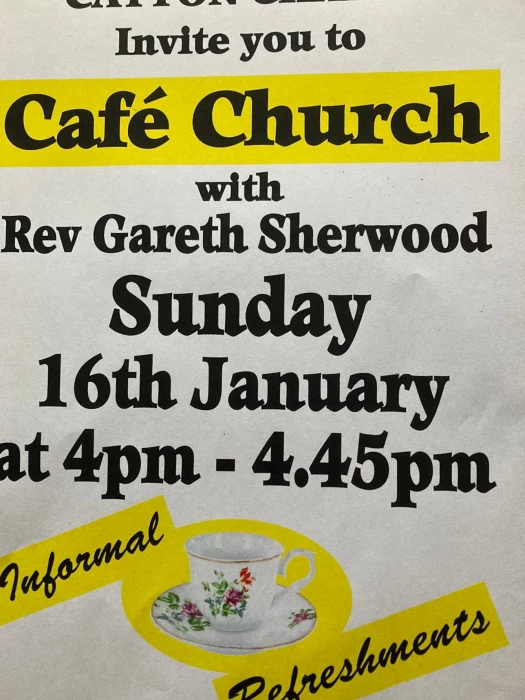 Cafe Church is back for the new year at Catton!
The informal service will be led by Rev Gareth Sherwood. For more details, please read the poster.
Face masks must be worn, unless you are medically exempt.
If you are isolating because you have experienced Covid symptoms, have tested positive, or are testing daily because you have been in contact with someone who has the virus, please stay at home.