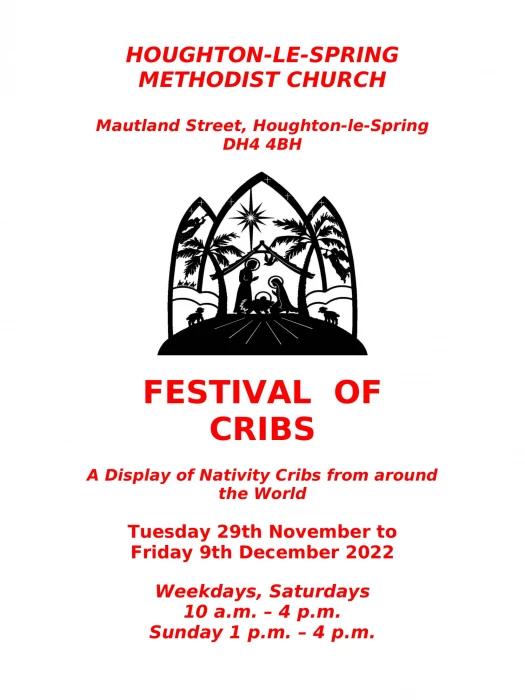 Everyone across our Circuit has been invited to a Festival of Cribs at Houghton-Le-Spring Methodist Church – where a display of nativity cribs from around the world will be on display!
The festival will take place from Tuesday 29th November to Friday 9th December. It will be open weekdays and Saturdays from 10am – 4pm, and on the Sunday from 1pm to 4pm.
Come and find the real meaning of Christmas!
The address is: Mautland Street, Houghton-le-Spring DH4 4BH