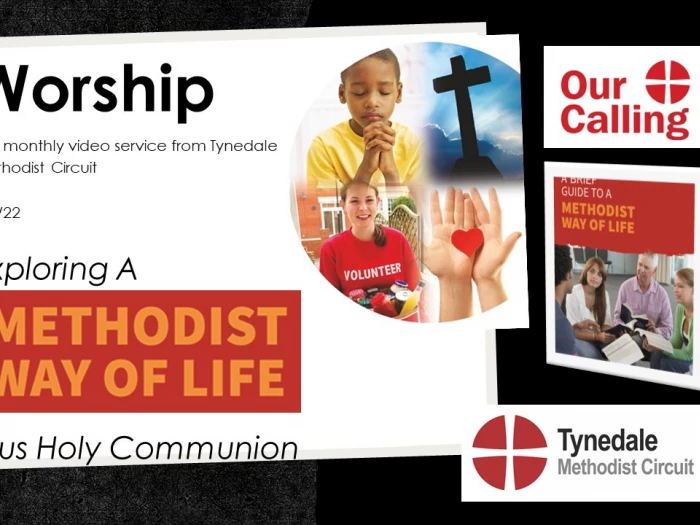 The Circuit's latest video service is now available.
Join our Superintendent Minister, Rev Jenny Porterpryde, for this service which takes a look at the The Methodist Way of Life and also joins Hexham Trinity Methodist Church for Holy Communion.
Our video services are for you to watch at home at your convenience. They can also be used during home groups, Bible studies and by churches for Local Arrangements.
If you want to use one of our video services for a Local Arrangement, please email joseph.tulip@tynedalemethcircuit.org
Please also let us know if you want the video to be made available for someone who does not have internet access.
TO WATCH THE VIDEO SERVICE
Follow this link to the Resources page on our website
https://www.tynedalemethcircuit.org/devotional-resources.html
Or follow this link to our YouTube channel
https://www.youtube.com/channel/UCP2Y3C4VXB2BiNOpLQDoHxQ/videos