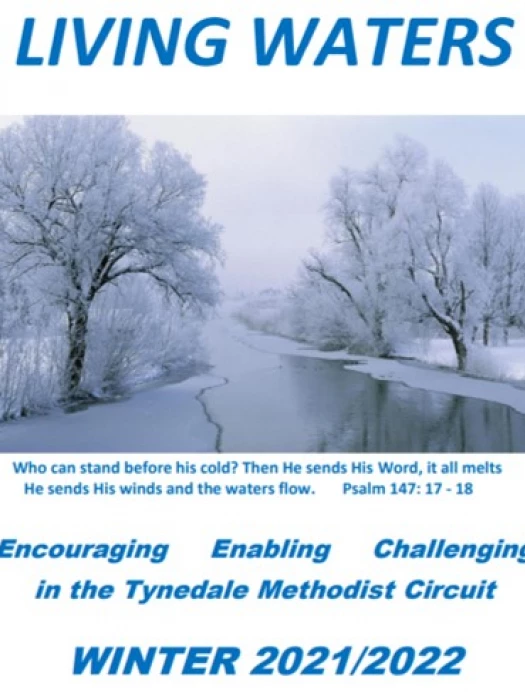 The winter edition of Living Waters is out now!
It's packed full of news from around the Circuit and beyond – and will make essential reading in the run up to the Christmas period.
Distribution is in progress around local churches. If you haven't received your copy yet, you won't have long to wait.
There will be a limited number available at the Circuit Office, based at Hexham Trinity.
Editor John Martin and his contributors have worked hard to produce a winter edition which is ideal for a sit down in front of the fire with a hot cup of tea or coffee.
Find out about...
New Local Preachers,
Puppets lead the celebrations for Rene's 100th birthday,
Local connections to Hope for South Africa's Children and Operation Christmas Child
Messy Vintage – Messy Church for Adults
A new chapter for the Allen Valley churches
Stocksfield's leading role at 3Generate
Youth organisation updates
This edition's profile – Alison Clark of the Bible Society
And much more...
You can view the digital version of Living Waters here by following this link https://www.tynedalemethcircuit.org/doc/D615427.pdf